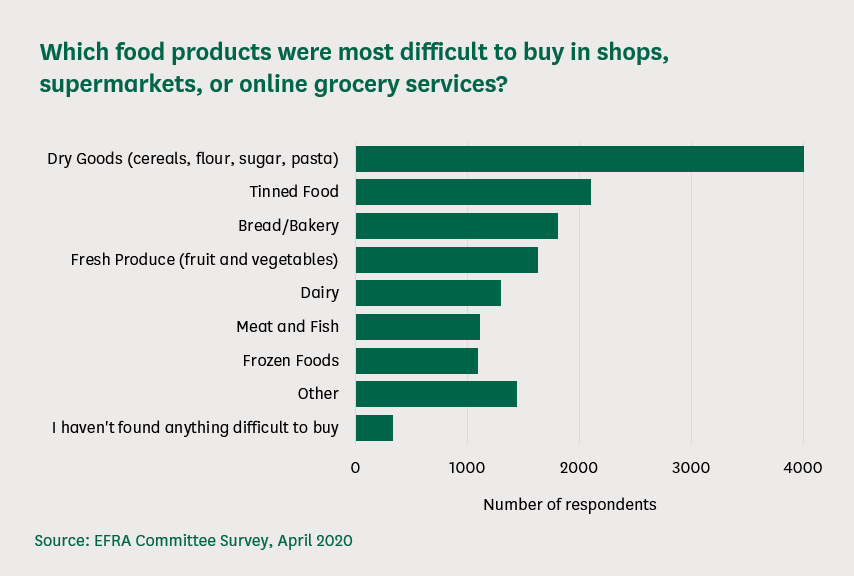 3 key ways the pandemic impacted access to food 
There was a lack of clarity about how much food people needed to buy.
The pandemic made more people unable to afford food.
Foodservice and hospitality businesses and their suppliers are going to feel the effects of lockdown for years.
EFRA's key recommendations to fix the problem 
1.Ensuring people can afford enough healthy food is the responsibility of multiple Government departments. To bring that work together, the Government should appoint a Minister for Food Security who is empowered to draw together policy across departments on food supply, nutrition and welfare.
2.The Government should work with producers, processors and wholesalers servicing the hospitality and foodservice sector to monitor the health of food and drink suppliers as supply chains restart.
3.The Department for Environment, Food and Rural Affairs (DEFRA) should continue to provide £5 million in annual funding to FareShare to redistribute surplus food from farms and across the supply chain to frontline food aid providers for a further two years. This would help those who struggle to afford food as the effects of the pandemic continue, and reduce food waste from farms.
4.Food supply to supermarkets continued because we were able to keep food coming into the country. Future crises could stop this flow and cause more serious problems. The Government has to update its food resilience plans, taking into account how consumer behaviour can disrupt food supply and whether our efficient "just-in-time" supply chains are as resilient as they need to be.
Read summary and full report.